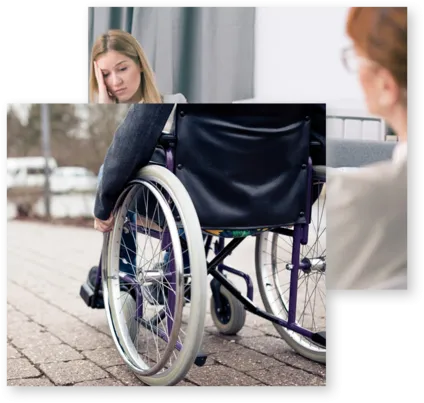 School to Work Transition Services
This is a service for those ages 14 through adulthood who are preparing for meaningful lives in their communities. It helps young adults explore careers, develop skills, relationships, and gain opportunities in their homes and neighborhoods as they prepare to begin community life. Focused on helping individuals take their best steps forward (based on their own self-determined plans of action), the program supports, guides, and presents real-life experiences to people as they take their daily lives beyond congregate programming.
School to Work Transition Services are intended to…
Allow high school students the opportunity to gain work experience before they graduate
Match the job opening with the appropriate student
Help the employers provide initial instruction to the student
Make sure that the employer is satisfied with the work that the student is doing
Students in the Program are…
From local High Schools
Between 14-22 years old
Interested in a broad range of careers
Reliable and dependable
Benefits to the employer are…
Time and money saved on recruiting
Potential to earn tax credits for employing individuals with disabilities
Free support from a job coach in training the student
A valuable school/ community partnership
Increasing the probability that the students will become productive citizens who are assets to their community
A highly skilled work-force
Positive recognition
School to Work Transition Services provide job experience for high school students .
The employer will provide the students with…
An opportunity to participate productively in society
A chance to learn skills in order to live independently
Increased confidence and self-esteem a person gains from holding a job
Jobs held by School to Work students include*:
Cashier  Stocking shelves
Office assistant
Cleaning offices
Customer service
Kitchen assistant
* This is an sample of occupations in which students are employed. We are not limited to this list and welcome any other suggestions for jobs.
Employers acquire hard-working, enthusiastic students to work for their company.