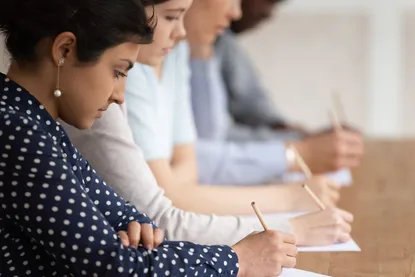 Credentials
Tyra A. Watts, Ph.D., t-LPC/MHSP, CRC, CHWC, IPEC, CVE
Vocational Expert & Consultant/Coach
Dr. Tyra A. Watts earned Bachelor's degrees in Psychology and Sociology from The Grambling State University, her Master's and Doctoral degrees in Rehabilitation Administration and Services and Rehabilitation Education Research respectively from Southern Illinois University at Carbondale. Tyra has worked as a State Vocational Rehabilitation Counselor, Senior Research Associate/Grants Monitor overseeing programs providing services to individuals with comorbid disorders and Adjunct Professor in Counselor Education Psychology Research.
With 17 years of Vocational Consulting and Counseling experience, Dr. Watts has been providing vocational rehabilitation services to assist individuals with physical, mental, or other difficulties that impair their ability to function in the workplace. By providing assessments, advice, and resources designed to meet the individual's goals and needs, she has been able to assist individuals in returning to work and entering the labor market for competitive and gainful employment. Dr. Watts works closely with each individual by customizing return to work solutions, establishing earnings and outlining the re-entry into the world of work.
Dr. Watts specializes in Forensic Vocational Rehabilitation, Vocational Expert Testimony, Vocational Wellness Counseling/Coaching, Case Management, and in Disability Delivery Systems. Dr. Watts provides comprehensive Vocational Consulting/Coaching and Expert Testimony services focused in employment law matters, divorce resolution, retirement systems, personal injury, wrongful termination, Workers' Compensation, and Social Security Administration, in addition to vocational assessment, placement, and career development.
Dr. Watts is a qualified Vocational Expert and holds national certifications in Certified Rehabilitation Counseling (CRCC); Certified International Psychometric Evaluator (IPEC); Certified Health and Wellness Coach (CHWC) International Consortium for Health & Wellness Coaching. Dr. Watts has also been trained in the Progressive Goal Attainment Program (PGAP) designed to help individuals who experience psychosocial risk factors that delay work injury recovery associated with a range of debilitating health and mental health conditions. In addition, she consults with attorneys as a Vocational Consultant regarding pre- and post-injury earning capacity in legal disputes, as well as other forensic vocational rehabilitation settings.