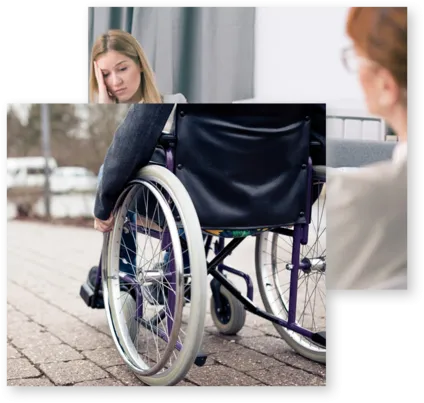 Forensic Vocational Consulting
Expert Witness
Job Potential
One of the most frequently asked questions in social security, disability and divorce cases is, "What is the individual's job potential?". That is, what kinds of work can a person do and what is the likelihood that they will be employed in these positions. After an evaluation or assessment, vocational consultants can do the related research to help explore what kinds of work, if any, an individual can perform and where do these jobs exist.
Income Potential – Disability
Directly related to job potential is income potential. How much, if anything, can an individual earn, given the limitations describes by the individual and verified by professional sources using both published documents and internet resources, TWVC is able to provide this information for use in a number of situations.
Income Potential – Divorce
Divorce cases provide their own set of variables, needs and positions. A Vocational Consultant is able to provide information and expert testimony in situations regarding child support, alimony, long-term disability and even long term child support. Processes and procedures are similar to those used in disability cases, only the use of the information is different.
Loss of Income
One of the issues often considered by vocational consultants is loss of income. This is often related to issues of personal injury or disability in which an individual is no longer able to perform at previous work levels. When this question arises, TWVC can look at current work potential and compare that with past work and income so that changes in income potential can be evaluated. TWVC can provide straight line projections for loss of income. Economists who specialize in this type of work can be consulted for more detailed consideration.
Social Security Disability
Vocational consultants & independent rehabilitation specialists can provide case consultation as well as vocational evaluations in Social Security disability cases where the claimant or representative is looking for a neutral opinion with regard to an individual's ability to work based on age, education, past work experience and current limitations.