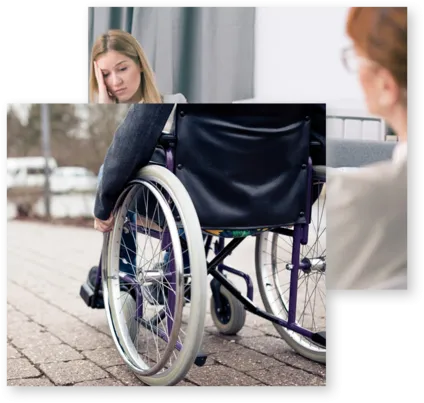 Career Counseling
TWVC can help you develop a plan to advance your interests in both the short and longer term and anticipate the impact of your decisions. We provide knowledgeable and objective guidance without competing interests that allows you to make strategic and informed decisions about your career, assess the feasibility of moving in different directions, and determine how to move from Point A to Point B.
A Career Counselor is a professional who assists you in your career decision-making processes. This individual has the experience and the resources necessary to help you make informed career decisions. Career Consultants can assist you in:
Choosing a Career If a new career is your choice, we will assist you to identify the right type and level of training, including on-the-job training, vocational certification, associate, bachelor's, and graduate degrees, and post-graduate training. We will also work with you to understand how to take best advantage of your training and experience, from obtaining internships to joining the right associations, to how to obtain employment after training, to establishing new post-career life-styles.
Career Reentry If you've had an interruption in your career, and are now interested in going back to work, we can help evaluate your skills, abilities, and interests; help identify opportunities to develop new skills or refresh old ones; or help you develop a strategy for finding the right job now.
Mid-Career Change Many of us spend more than 1/3 of our waking hours on the job. Unsatisfying work can result in negative stress in our lives. We provide professional services to help assess your situation, your capabilities and potentials, and opportunities that could lead to a satisfying career or job.
Military to Civilan Transition We have extensive experience working with veterans transitioning to civilian life. We will first assess whether you may be eligible to receive services through excellent public sources such as the VA and other veteran's services.
Post Retirement Choice Unless retirement is well planned, it can leave a void in our lives. Although retiring can provide stress relief for awhile, it is not a vacation. We don't go back to the status or relationships we had at work. Thus, what we do after retirement can strongly impact our mental health. TWVC can help with assessing skills and interests, and opportunities for new work, or for ways to restructure to a new satisfying post career lifestyle.
If You're Asking Yourself…
What do my training and work experience qualify me to do?
What are the advantages and disadvantages of certain positions?
What are the jobs that my current experience or degree make me an attractive candidate?
How do I find these types of jobs?
How do I present my experience in the most impressive way when applying for those jobs?
How do I go about getting my foot in the right door?
We Can Help !
Transferrable Skills Analysis
Identifies potential vocational alternatives for the client based upon their demonstrated skills and vocational attribute.
Referral Indicators:
No job to return to, however client has a significant work history
Alternative employment may be available at pre-disability employer
Restrictions and limitations have been identified
Lack of Return-To-Work motivation despite vocational potential
Job search assistance can be provided based on Transferable Skill Analysis results
Evaluation Components: Clinical interview with document review
Analysis of vocational and transferable skills
Labor Market Analysis