Wellness as a whole encompasses eight mutually interdependent dimensions, inclusive of physical, intellectual, emotional, social, vocational, spiritual, financial, and environmental. Vocational Coaching and Development helps individuals identify their core interests and achieve a sense of self-actualization and fulfillment. Vocational Wellness is an essential part when it comes to complete wellness and satisfaction in personal life and work.

The Core Definition – Vocational Wellness refers to the ability to gain personal satisfaction from one's individual endeavors, be it a career or voluntary work while maintaining a healthy work-life balance. In simple words, Vocational Wellness is defined as gaining personal satisfaction and enrichment from one's work, whether that be academic work while in college or a job after graduation.
A Subjective Matter
Vocational Wellness is quite subjective in nature as it is based on the feelings, perceptions, and opinions of an individual. It is all about a person's perception, attitude, construct, outlook, and reaction towards the job or work he/she takes part in. From ambition, goals, desire, and the thirst for satisfaction and the yearning for advancement varies person to person, and due to this particular reason, each person has his/her own set of vocational wellness goals.
Vocational wellness is linked to all the other dimensions of wellness, and to the total level of wellness someone experiences. Having a satisfying work-life positively impacts physical, mental, and emotional wellness.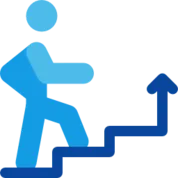 At. Tyra Watts Vocational Consulting, we help individuals to achieve vocational wellness so that they can select an occupation or career that utilizes their gifts, such as particular strengths and skills, while aligning their interests and values. Vocationally constructive and intelligent individuals strive to balance work and non-work activities and obligations seamlessly. A person who is meaningfully engaged in his or her vocation finds it personally rewarding to contribute his or her skills, experiences, and talents to work. Vocational wellness extends beyond work to noble causes and constructive dimensions such as volunteerism and community development. When an individual's personal skill sets any community, work is in sync; then, the results are immensely multiplied and beneficial in nature for the individual as well as the community.
Goals for Individual Vocational Wellness
Increase your awareness of the diverse career and work options available.
Challenge societal sex roles and unleash your true potential in your personal and professional life.
Explore your interests, skills, and values that are in sync with your professional life.
Choose a major/career direction that reflects your values, preferences, interests, and skills.
Understand the relationship between your career choice and your personal life.
Develop effective job-skills such as assertiveness, confrontation, feedback, time management, active listening, dedication, motivation, and so forth.
At Tyra Watts Vocational Consulting, we offer complete Vocational Wellness solutions comprehensively and professionally.